Come and join us at our Western Australia Training Camp -
Unfortunately our Busselton Training Camp has been postponed from January.  We will be back in Busselton soon.
F4L Triathlon Coaching will head to the Western Australia's Top Tourism Town for our Busselton Triathlon Training Camp.  Just a short hop from the Margaret River wine region. Busselton gives you plenty of reasons to take the 2-hour-and-40-minute drive south from Perth.
Our camp is open to all triathletes who want to have a focused weekend of triathlon training in a relaxed atmosphere. Joining us on this camp you will be treated the same as any other F4L athlete.  We will work you hard throughout the camp and each session will have a focused objective but we aim to create a fun environment around the training sessions too. It doesn't matter what you are training for; we will create appropriate training for all participants.
We will meet at the resort on the Wednesday early evening
Ready for 4 days of quality Triathlon training finishing at about 2pm on the Sunday.
DATES: 17th to 21st January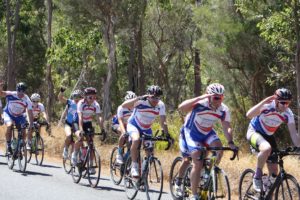 Venue: Bayview Geographe Resort, Busselton Our triathlon training camps will include:
4 nights accommodation.
Coaching with highly experienced and qualified triathlon coach.
Swim sessions in Geographe Leisure Centre 25m pool.
Access to beach side running trails.
Cycling friendly road riding.
The Training Facilities:
Swimming
We will be using the Geogrpahe Leisure Centre, which will have 25m outdoor heated pool.  Perfect for the sessions of technique work that we have planned.  In addition we will use the sea to hone some open water skills and techniques
Cycling
Busselton is home to the Ironman WA, Busselton 70.3 and the WA State Olympic Distance Triathlon.  We will be using parts of the course for training - focusing on technique and fitness in the camp.  The roads surrounding the area are flatter and suitable for all levels of
cyclist.
Running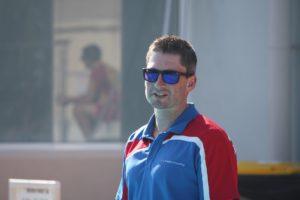 We will utilise the ample running paths and trails in the area.
Coaching
The Busselton Triathlon Training Camp is written and delivered by F4L Triathlon Coaching head's triathlon coach Paul Jones who has extensive knowledge and experience triathlon training programmes. The ratio of triathlon coaches to athletes will be kept low to ensure every athlete has time and attention with the coaches.
Accommodation
We'll be staying at the Bayview Geographe Resort, Busselton.  It's an oasis of complete relaxation where you can leave the rest of the world behind and go for long walks, tour wineries, enjoy the excellent shopping in Busselton and Dunsborough town sites, explore caves, watch the whales or just stroll lazily down secluded beaches and lose yourself in the beauty of nature.
The Villas have three bedrooms with individual en-suite bathrooms as well as a communal sitting room and self catering kitchen - for making lunches and tea / coffee.
There is wi-fi service. Everyone on the camp is booked in on a self catering basis which means... you'll be cooking in teams for the rest of the athletes on the camp!
What's not included:
Travel to Busselton
Appropriate travel / bike insurance
Lunches
1x evening meal (we'll head out into town for one evening)
The Cost
Participant (sharing double or twin room): $420 (2017 price)
Participant in a single room: $600 (2017 price)
$150 (non-refundable) deposit per person required to secure booking
The Triathlon training camp criteria
To attend the Busselton Triathon Camp we do ask that you are able to do the following prior to attending the camp….
Swim 400m freestyle without stopping. Our swim sessions will typically be around 60mins during which time we often swim upwards of 2500m.
Cycle at least 3hrs on rolling terrain
Run 10km in under the hour.
Join F4L Triathlon Coaching for a fun yet hard triathlon training week. For all enquires please contact us on +61 415 567 9232 or email us: info@f4lcoaching.com