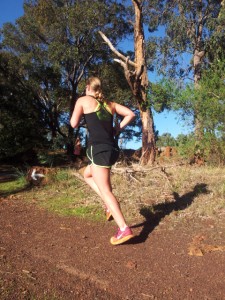 Are you are looking to improve your running? Here is the first part of your answer! An F4L Triathlon Coaching video analysis consultation is perfect if you have unanswered questions about why you might be struggling with your run performance. The F4L Triathlon Coaching Video Analysis Session is premium run coaching service and is suitable for any level of runner - from those of you trying to better your park run time, to those looking to run with the leaders in an ITU race (and everywhere in between!). Your F4L Triathlon coach will clearly explain your run faults before moving on to help correct them.
Session cost is $100 and includes video footage. We do also offer a follow-up 60 minute session for $80 for those seeking more regular input after this first initial consultation. During the 60 minute session we will: 1. Film you running as naturally as possible using our video camera system. We will ask you to run 400-800m for the purpose of this.  You do not need to feel nervous or shy about this first step - it's only a baseline of where you're at right now and that's what we're here for - to improve! Please bring appropriate run kit e.g. runners, t-shirt and shorts or run leggings [not flappy tracky bottoms!] for this first stage. Our video analysis gives will allow you to see how you run... which may not be exactly how you perceive yourself running! 2. We'll then show what you are doing within your run pattern. We'll analyse both your strengths and areas for improvement and highlight just 2 or 3 key areas that need to be addressed systematically to help you improve. Please bring some warm clothing.
3. We'll then take you through a comprehensive step-by-step correction process where you'll be asked to only work on one aspect at a time as you are expertly guided through this correction process, all the time being mindful of what is most important for you personally given your own background and ability level. You will witness first-hand what it actually feels like to improve your run stride and your coach will typically utilise a range of beneficial training drills to help you develop your running stature! 4. The session will be concluded once we've gone through all the aspects covered in Stage 2 during the analysis section. Your coach will summarise the key points for you again and will verbally instruct you on how to take this advice and use it going forwards in your normal training sessions. Your video footage will also be supplied to you in an electronic format at a later date. Your coach might also include other useful video files that will all help in your visualisation process of becoming a better, faster and more efficient runner!