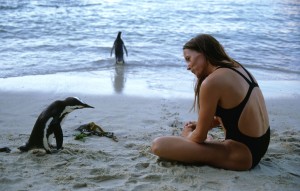 How to get the best out of yourself for Triathlon… my coaching philosophy.
Every journey starts with a single step.
Athletes come to a coach in search of a plan, that little 'je ne sais quoi' that will help them to achieve their ambition. Well, the reality is, there is no single magic formula. Everyone is different. There is an individual formula for everyone.
There are three things that I believe are essential to making progress in Triathlon: consistency, sustainability and balance to your training. I believe very strongly that the last item in that list is by far the most important. The next most important is sustainability. Finally, I believe that consistent work, rather than hard work, is what reaps the most dividends.
Consistency: You need to do what is right for you.
Just because there is a club swim or a club run is that what you need to do to improve? The answer is often… no! I understand that training with your mates can help, especially on long rides or runs, or that doing efforts with other people can help push you on.
Everybody is different. Every race is different. Everyone reacts differently to different training. It is far too common to see athletes at all levels of the sport training really hard but not moving forward. There seems to be this belief in Triathlon that you must train harder and longer every day to get better, with no thought about progression, targets or how the body will react. This continual pushing the body to its limits will end up with two or three situations: injury, fatigue or illness and (probably) very little improvement.
Sustainability:

About half of the Triathletes I know live on the edge of over training. Training sustainably with suffcient recovery is I believe the most overlooked aspect of training - the glue which holds it all together. Most triathletes, whilst having ambitions to achieve their best, are actually amateur. Triathletes have jobs, families, commitments outside of the sport. This is the main difference between professional athletes and the weekend warriors… time for recovery.
How many athletes think, for example, "Oh bank holiday coming up soon, must be an opportunity to get the miles in?" If you normally do 10 hours per week training, and decide, because it's a bank holiday, to go and ride for 4 hours, you have just added 40% to your average training week, with very little extra recovery. Think about it. How about this alternative: "Oh bank holiday, chance to put in some quality training and have some quality recovery time?"
It's the same with training camps – the number of times I've gone on a camp and seen people injured or over-trained. I've even seen it at a fly-away race… I do understand the attraction of heading out for a little extra training in the days preceding a key race, but athletes must have the maturity and restraint to stick to their own training plans.  They must resist the urge to sneak in a final few unscheduled training sessions. Think about it: Do you want to have a great race performance or take a training / racing holiday?
Structure and balance to your training:
"The difference between a successful person and others is not a lack of strength, not a lack of knowledge, but rather in a lack of will." (Vince Lombardi)
As an F4L Triathlon Coaching athlete, your coach will be realistic about your goals. Sometimes they'll have to be blunt! I recently had an athlete come to me asking if I could coach them to become an elite triathlete… 400m swim time was 7 minutes, 25mile cycle was 75 minutes… not looking good for 2012 but… anything is possible, but for the minute lets try and get that swim time to 6:30, the 25mile cycle to 65 minutes take it from there.
Triathlon training is a balance. Not just between swimming, cycling and running but everything else as well: nutrition, conditioning, family, work, time… life!
Over the years, I've worked with a wide range of athletes (men, women, juniors, age-groupers). My coaching philosophy is an amalgamation of my experiences of being coached as well as my own triathlon career.  
Consistent, Sustainable and Balanced Training
"A dream becomes a goal when action is taken toward its achievement." (Bo Bennett)
At F4L Triathlon Coaching I believe that every athlete is an individual and everyone must do what's right for them. It's a relationship. I'm going to give myself to you as an athlete - but in return I expect athletes to maintain a similar standard. There is no point working with a coach, if you are not going to follow what that coach has set. Every session is part of a plan. A plan, you as an athlete, have worked out and agreed in advance with that coach.
It's your plan.