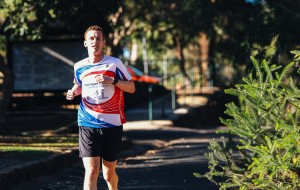 Name:
Chris 'Mr Stack' Evans
How long have you been in Triathlon:
Although dabbling in Triathlon for the last 5 or 6 years, I have only been competing and training consistently since joining the F4L team about 12 Months ago.
Greatest achievement in Triathlon:
I had always had a dream to complete an Ironman, so reaching the end of Ironman Melbourne ticked off a huge personal goal for me. Perhaps a greater achievement however is that I completed it and didn't hate it, I actually enjoyed it, I enjoyed the training with the team, the build up to the race and every part of the race itself. Whilst I may have been able to go it alone without a coach, and crawl around, I would never have got around as quick, wouldn't have met a great bunch of teammates and certainly wouldn't have had the confidence to sign up for more.
Greatest achievement outside of Triathlon: I was selected as 'May King' whilst at school for our annual May Day celebrations. Selection included being the oldest boy, and I was, out of a field of two! What you love about F4L Triathlon Coaching and what attracted you to us in the first place: Mrs Stack was nagging me for a while to join a club, and she found Paul after feeling she needed some guidance on the training in the lead up to Melbourne. I followed along albeit a bit skeptical at first, as I wasn't a 'club person'. It turned out to be a great decision from Mrs Stack, the coaching is great and fits around pretty hectic work life, and last minute shift changes. Each session is different, and the group sessions always bring out the best as you push yourself against your teammates.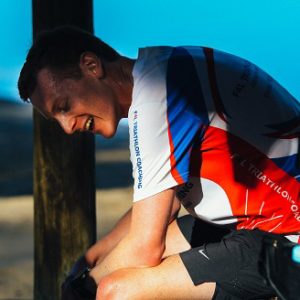 Prior to starting with F4L Triathlon Coaching, we had slipped into the trap of coming home from work, and complaining about the day in front of the TV. Joining F4L has given us a focus outside of work, and now after a tough evening run or swim session we can have a moan about the 5 hour brick session that has just appeared on training peaks for the weekend!! Much more fun than home and away!
What are your targets in Triathlon over next two years:  First up is Busso Ironman where I will be looking to kick off the season with a good run out at the local race. After that my focus will be on 70.3 races with the aim to qualify for the 70.3 World Championships over the next couple of years. I also want to use Triathlon as an excuse to visit new places so will be looking for some interesting locations to compete in. In one line sum up F4L Triathlon Coaching: My Ozzy family