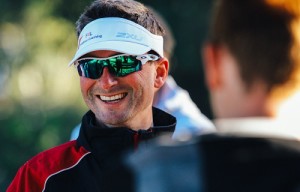 As a coach I have had to deal with a whole range of things for athletes.  I thought I would share some of these and my thoughts on why I am prepared to help an athlete deal with them.
Oh, most of these will not appear in any coaching manual.
Here is my dream, my professional life ambition.  My ambition is to take an athlete all the way to Olympic gold.  Whilst doing it I want to get the absolute best out of all the athletes which cross my path on their triathlon journey... oh and I want them to enjoy, as part of a team, what they are doing in the process.
I know that my number one goal is athlete dependent and I cannot control whether an athlete with that ambition or talent will cross my path, but, I will continue working as hard as I can to enable that opportunity to happen.
"Control the controllables.  If you can not affect it, do not let it affect you." - Toni Minichiello
If I want to achieve that goal then I will become more than a coach to an athlete... and as I said most of these aren't in any coaching manuals.
Bike Mechanic
Philosopher
Psychologist
Marriage / relationship counsellor
Masseuse
Driving instructor
Maths teacher - thanks 100% to my teaching (erm... probably not) the athlete got 90% in the test
Financial advisor

Travel agent

Pack horse

Dealing with parents (not mine)

Taxi driver

Wedding planner
Coaching is not just about setting a swim set, working on an athlete's bike handling or watching them run laps of a track.
Coaching is about enabling the athlete to do all of those things to the best of their ability.  If they are stressed about something then they simply won't be able to focus on their training.
I am not claiming to be an expert on anything in the list above (bloody hell... far from it!).  But I can listen, I can observe, sometimes I can offer advice... but everytime I can make an objective decision about the athlete, their training and how, what ever is bothering them will affect that.  Every athlete is different and their training programs reflect that.
I am passionate about my coaching.  I have been coaching for about 15 years now and I have developed my coaching and how I deliver my coaching philosophy, "Balanced, sustainable and consistent training" over those years.
Actually I don't think I have scratched the surface...
Paul is a British Triathlon Level 3 Coach based in Western Australia.  F4L Triathlon Coaching offers triathletes a full coaching and training service that caters to all levels of athletes.  Every triathlete has a unique performance goals that need to be approached with a customised triathlon coaching program.  F4L offer coaching in our Perth based triathlon squad training environment and via our online triathlon coaching system.