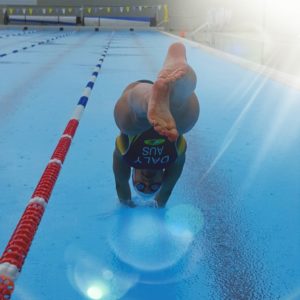 Following on from the blog of 'How to get through Christmas' I thought I would give you three free swim sessions for you to do over the Christmas break.  If, like our club here in WA, your local triathlon club has a well deserved break over Christmas you will need some sessions to do by yourself.
Below there are three sessions that I would class as Technique based, Endurance & Speed.  I have written all the sessions so that anyone can do them based on rest period rather than swimming off times.  The sessions can also be adjusted for swimmers of different abilities (e.g. use of fins for the drills, reduce the number of reps)
I am not going to hang around here... lets get on with it...
Technique Session:
This session focuses on body position in the water.  636 drill - is six kicks on your side, three strokes, then six more kicks on the other side.  Allows you to focus on staying flat in the water and use your hips to roll from one side to the other (demonstration here).  Kicking on your back allows you to stretch the body position.  When kicking on your back keep your knees under water and make sure you break the surface with your toes... kick from your hips.  616 is very similar to 636 - but it forces the use of hips to rotate the body from one side to the other.
Warm Up:
500m – Easy swim (every 4th 25m freestyle Drill or backstroke- you choose)
10x 50m – 25m drill (6-3-6) 25m swim (swimming with tall body position) off 10secs rest
Main Set:
5x 100m – 25m drill (kicking on your back with arms extended) into 75m swim Breathe Every 3 off 15secs rest
2x 200m – 25m drill (catch up) 25m swim off 45secs rest
5x 100m – Swim freestyle off 10secs rest
Cooldown:
200m easy swim alt freestyle and something else.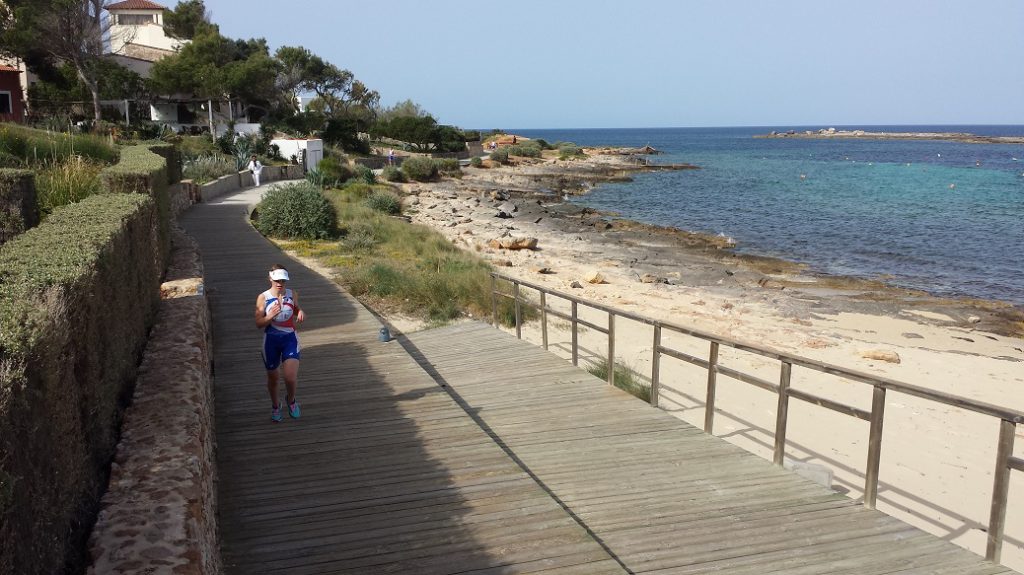 Endurance Session:
This is a fairly well known session that we use all the time in training... or at least variations of it.  We encourage kick, to develop technique and correct body position rather than aiming to improve fitness or develop propulsion... my philosophy for Triathlon is save the legs for the bike and run.  Skull drill focuses in developing the correct catch position.  I try and incorporate technique into every session - even if it is just part of the warm up or the cooldown... but always getting athletes to focus on an aspect of their stroke throughout a session.
Warm Up:
400m (75 swim/25 kick) into
8x 50m with 10sec rest (25 skull drill/25 swim)
Main Set:

3x 300m pull with 20sec rest - this should be a smooth consistent swim
4x 50m pull off 10sec rest - the 50's are FAST
3x 200m swim off 15sec rest - consistent pace breathing every 3 and 5
4x 50m swim with off 10sec rest - the 50's are FAST
3x 100m swim off 15sec rest - consistent pace but quicker than the 200's
4x 50m - the 50's are FAST
Cooldown:
200m easy swim alt freestyle and something else.
Total: 3400
Speed Session:
There is a good long warm up and then you have some tough 100m swims.  The session can be adjusted for more novice athletes by reducing the number of repetitions.  Notice we still think about technique... even in the speed sessions.
Warm Up:
400m easy relaxed freestyle - focus on smooth exhalign and breathing every 3 or 5 with 30sec rest
300m Pull - focus on excellent hip rotation with 20sec rest
200m Alternate 25m 6-3-6 Drill and Swim with 15sec rest
100m easy freestyle - swim tall
Build Set:
6x 50m with 15sec. All done as 25m FAST holding good body position / 25m easy
Main Set:
10x 100m with 60sec rest - you get a lot of rest because these 100s are supposed to be FAST
However, we are still looking for consistency
Cooldown:
Finish the session swimming tall!
100m EASY not Freestyle
50m Backstroke
50m Run or Aquajog (depending on if you can touch the bottom!)
Paul is a British Triathlon Federation Level 3 Coach based in Western Australia.  Paul is also an IRONMAN Certified Coach and a Triathlon Australia Development Coach.
F4L Triathlon Coaching offers triathletes a full coaching and training service that caters to all levels of athletes.
F4L Triathlon Coaches are flexible and approachable. In addition to our training groups, F4L offers online professional triathlon training support and the reliability triathletes require.  Each athlete is an individual, every athlete has different needs. We provide you with experience and professional coaching.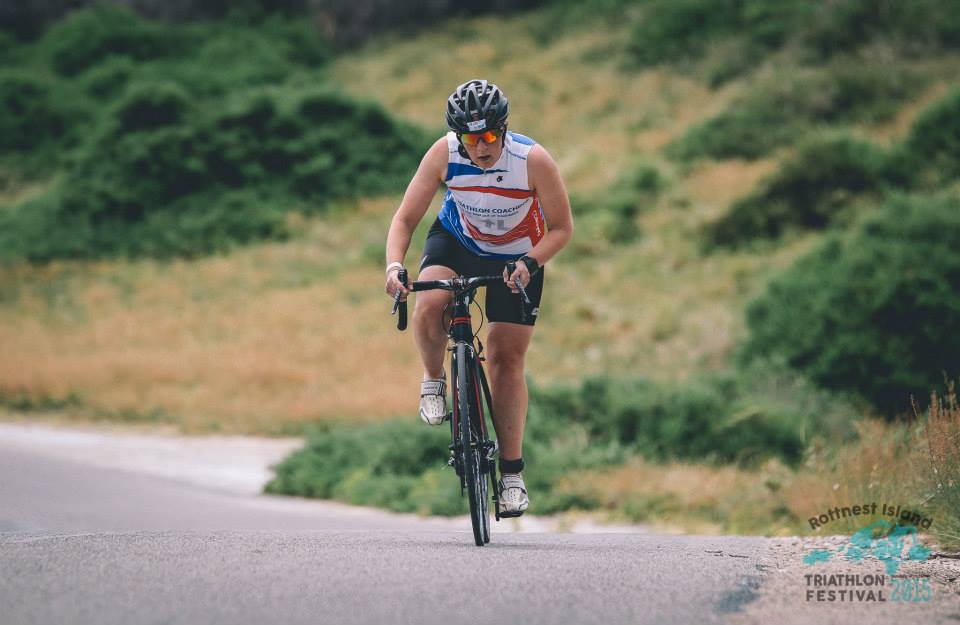 Triathlon Coaching
Our Triathlon Coaching packages are designed for those athletes who want individual coaching, targeted at their races.  Designed to reach your potential, offer a higher level of detail for your racing preparation.