Jeez it is December!  In January I set out to write a diary of the year as I went from my point of view as a coach.  And already it is coming to end... obviously I will still be writing updates but I will have achieved what I set out to do... except qualify for the British Open Golf.  But hey, Tiger's back, so golf does not need me!
The year has flown over.  Its scary, I now have an 11 year old (almost 12) and a 1 year old.
From my coaching point of view his year has been a massive challenge for me.  Athletes have moved on, new athletes have arrived... Mallorca was amazing!
A club has been built in WA.
I have achieved much of what I set out to do this season... but that doesn't actually read right... My athletes have achieved so much this season.  I have just been fortunate enough to be part of their journey.
What has been happening?
Well, the snow arrived in Europe!  The English athletes are complaining about the weather and the Aussies are racing hard.  Could just be the Ashes!
Whilst many of our European athletes battle with the elements... ice, snow, wind and rain!  The F4L athletes elsewhere in the southern hemisphere are gearing up for a big season of racing.
This weekend is Ironman Western Australia and Western Australia 70.3 in Busselton.  I will not make predictions about what the F4L athletes can achieve... what I will say is that all the training is done.  You will not gain anything now by going out and doing extra.  You must control what you can control.  Do not stress about everyone else.  Do what you have been trained for... and as another coach would say, "best of mechanical luck."
I'll be there supporting the F4L Phoenix athletes and some of the many other friends I have racing on Sunday.
Last week the Phoenix contingent headed down to the Power Station Tri.  Got to say that was a pretty rough swim.  We caught the wave in front... think we may have surfed over the top of them!  Thankfully the stingers were not too heavily in attendance - but I think that is because I had a wetsuit on.  I can tell I have not raced regularly for a couple of seasons... making silly mistakes... wrong goggles (too dark), poor siting in the choppy sea, couldn't get the chuffin' wetsuit off... that sort of thing.  Race rusty.
That's why we do some of the smaller races.  a). its a relaxed environment and b). you iron out the creases from your performance.  For the record... 2nd in my age-group.  Not race fit though.
Some pretty good performances out there from other F4L athletes too... some preparing for Busso.  Some just starting their sprint seasons.  All lots of fun.  Basically a great hit out race session.
Its getting near Christmas and that can raise its challenges... watch out for the How to get through Christmas article coming next week.
We have started training again in the outdoor 50m pool in the Hills at Bilgomen.  Come and join us if you are around.  Triathletes or Open Water swimmers it doesn't matter.  5:30-6:30am on a Wednesday.
So what for 2018?
Well... I guess you will have to wait and see but I have some exciting projects lined up...
Paul is a British Triathlon Federation Level 3 Coach based in Western Australia.  Paul is also an IRONMAN Certified Coach and a Triathlon Australia Development Coach.
F4L Triathlon Coaching offers triathletes a full coaching and training service that caters to all levels of athletes.
F4L Triathlon Coaches are flexible and approachable. In addition to our training groups, F4L offers online professional triathlon training support and the reliability triathletes require.  Each athlete is an individual, every athlete has different needs. We provide you with experience and professional coaching.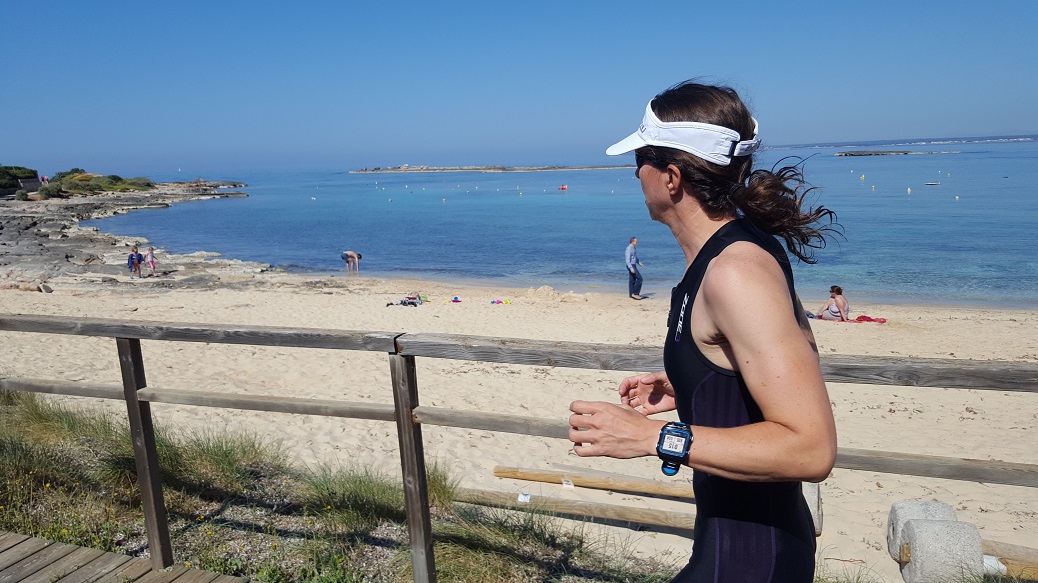 Mallorca Training Camp
In 2018 F4L Triathlon Coaching will return to the stunning island for our Mallorca Training Camp. For the sixth year we will be based in the town of Colonia Sant Jordi, which is an idyllic setting in the South of the island.