It is half ironman taper time.
Best warn the relatives!  Here comes the grumpy triathlete.  You will be broody.  You will complain they are bloated, bored and probably become irrational!
So why do coaches put them through a taper... well, to be blunt, to get them ready to race.
Every coach has a slightly different approach to a taper... every athlete will react differently to a taper... and therefore every taper is different.
However, there are some fundamentals to the taper which I will briefly talk about here.  I will also explain what I would suggest the day before the race... hey if you want to know what I would offer you as an athlete, give me a call, sign up for a coaching program and all will be revealed!
I also want to be clear I am talking about a half ironman taper here.
There are several things that need to be balanced and thought about.
You need to reduce the amount of training you do to allow the body to adapt, recover from all the training you have done.
That said, the intensity of the sessions you do, should remain about the same... this is something that a lot of athletes forget... I am not saying smash-fest sessions, but include some higher intensity sessions.
You should also train / or exercise the same number of sessions that you normally would do.
You need to think about your nutrition and hydration.  Working through this with your coach, but you need to think about maximizing your energy stores and being properly fueled.
Finally, you should be preparing mentally.  Have you prepared your race plan?  Make sure you know what you need to do through out the week leading into the race.  This way when you have completed any tasks required for the race.  You can forget about it and relax.
So the day before a half ironman race some coaches will suggest a swim and a run. 
I would probably lean more to a short swim, but with some higher intensity stuff in there.  The high intensity could be start practice, or swim exit.  I tend to try and play games with the athletes, especially if there is a group of them. 
What better way to relax than to play a child's game of catch... drop it and you have to swim...
I would also lean towards a light bike ride.  No efforts, more about loosening the legs off and making sure the velocipede is in full working order.
Paul is an IRONMAN Certified Coach based in Western Australia.  Paul is also a British Triathlon Federation Level 3 Coach and a Triathlon Australia Development Coach.
F4L Triathlon Coaching offers triathletes a full coaching and training service that caters to all levels of athletes.
F4L Triathlon Coaches are flexible and approachable. In addition to our training groups, F4L offers online professional triathlon training support and the reliability triathletes require.  Each athlete is an individual, every athlete has different needs. We provide you with experience and professional coaching.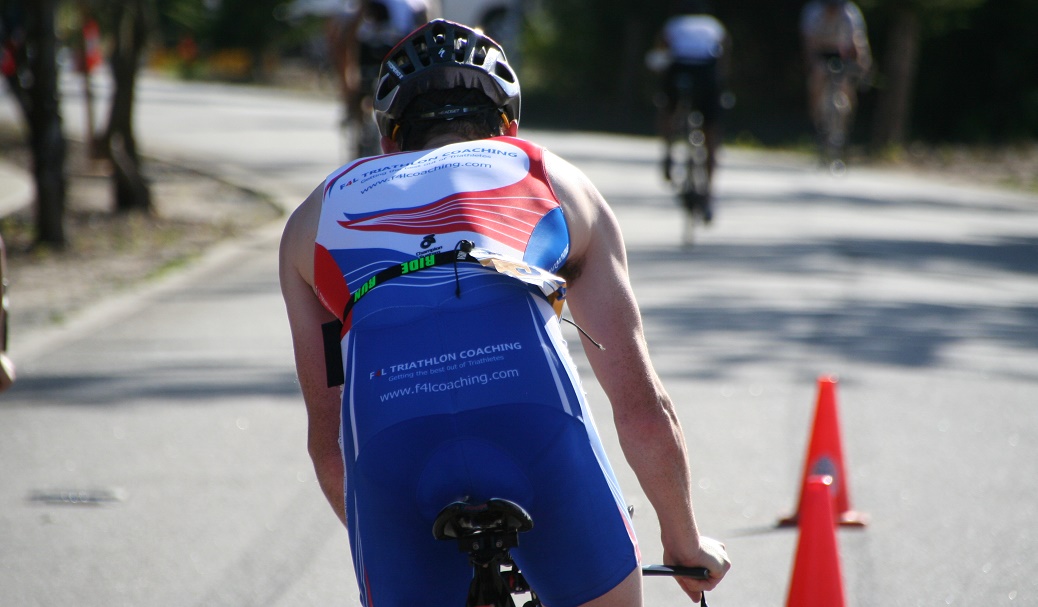 IRONMAN or IRONMAN 70.3 Training
Our IRONMAN Coaching and individual training programs will help you achieve your Ironman or Ironman 70.3 goals. Your coach will inspire an internal belief that you can achieve your goals and you are capable of following your dreams.