I promised... so now I will deliver... bit further down is your Half Ironman Checklist...
What the hell do you take with you on race morning?  What do you need to do during race week?
Simply:  As little as possible... and... as little as possible!
There.  So now you know.  Would you like a little more detail?  
OK.  
Your mission should you choose to accept it, is to stay as relaxed as you possibly can in the week leading into the Half Ironman.
So during race week you have a lot going on. 
You are probably travelling.  Which can be stressful.
You will review your nutrition plan and think, "How the devil will I stick to that in a foreign land?"  Which can be stressful.
You should have nailed your race plan in advance with your coach... tactics... if you haven't... it can be stressful.
You have to pack you bike... which can be stressful.
But not half as bad as putting it back together at the race!  THAT can be stressful.
You will (probably) have your family with you throughout... which can be stressful!
All right you get the idea... race week is stressful.
How can you reduce that stress and save energy?
Well, make a plan.  Stick to it.  Roll with it.  Above all relax...
Everything is going to be ok.  I have been involved in Triathlon at various levels for 15 years now, more actually!  I have witnessed many things.  Always the Triathlon community is there to help you out.  Can't get your pedals off before flying to Hawaii... if the hammer doesn't work... someone will take the crank off for you.  If your bike doesn't arrive at the airport... it normally does... if it doesn't someone will lend you one.  No they really will.  If the entire country's team kit has not arrived two days before... it will get there.  If the hotel is not what you wanted... it will work out. 
If you get sick before the race... no one has died... no one has lost millions of dollars... you simply might not be able to do a race.  
Its not the end of the world.
Relax... there is another race.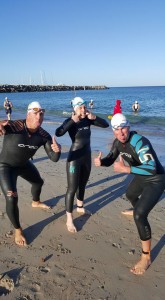 The key to the week leading into the big race is simple.  Relax.  Stay focused.  
Stay off your feet.  Keep visits to the expo short and sweet.  Do the training you have been prescribed.  Just because you see someone else out there doing efforts three days out... does not mean you have to. 
My bet... they are not even in the race!  
Stick to your plan.
Work through your checklist.  Make sure you have everything YOU NEED.  Make sure you have control of all the things you can control.  The rest... you cannot control it anyway... so 'Let it go!'
Here's the F4L Triathlon Coaching Ironman checklist of things to bring with you for a Triathlon:
For the swim:
Swim suit or Tri suit
Goggles (comfort and leak proof tested)
Swim Cap (often provided by race but take a spare)
Wetsuit for open water swim events (Unless you're racing somewhere warm and sunny)
Vaseline or some other anti-chafing substance for wetsuit, sea water, shoes, costume etc
For the bike:
Helmet 
Padded cycling shorts or Tri Shorts
Sunglasses (hey, you got to look good – but it also keeps the flies out your eyes!)
Water Bottles – err… best if these are full of drink for before, during and after the race
Bike Jersey, Tri Top or Running Vest (you must wear a top)
Sunscreen (water & sweat resistant)
Spare tubes, Pump, Co2 canister with adapter – punctures suck!
Cycling shoes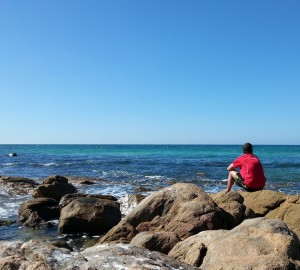 For the run:
Running Shorts or Tri-Shorts
Running Top or Singlet
Mesh Running Hat or Breathable Visor
Speed laces / Elastic laces for Shoes
Race Number Belt
Fuel Belt for longer races
Additional items:
Small Towel – to put on the ground in transition – dries your feet before putting them into cycling / running shoes
Large Towel – to dry off with after a shower AFTER the race
Black Bags (and plenty of them) – keeps kit dry if its raining in transition and good for putting wet kit in after the race
Talcum Powder – helps to put cycling / running shoes on with wet feet
Safety Pins – don't leave home without them!
Food for after the race
On race day, aim for minimalism. 
Forget anything now... and it is your own fault!
Paul is an IRONMAN Certified Coach based in Western Australia.  Paul is also a Triathlon Australia Development Coach and a British Triathlon Federation Level 3 Coach.
F4L Triathlon Coaching offers triathletes a full coaching and training service that caters to all levels of athletes.  
F4L Triathlon Coaches are flexible and approachable. In addition to our training groups, F4L offers online professional triathlon training support and the reliability triathletes require.  Each athlete is an individual, every athlete has different needs. We provide you with experience and professional coaching.