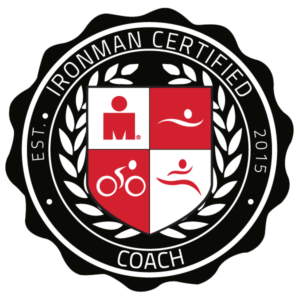 Consistent, Sustainable & Balanced IRONMAN & IRONMAN 70.3 Training
Paul is an IRONMAN Certified Coach as well as a British Triathlon Level 3 Coach with over 15 years experience of coaching triathletes
All F4L Triathlon Coaches are flexible and approachable. In addition to our training groups, F4L offers online professional triathlon training support and the reliability triathletes require.  
Each athlete is an individual, every athlete has different needs. We provide you with experience and professional coaching.  
Let us enable you to achieve your IRONMAN goals!
Designed for those athletes who want individualised guidance and require higher level or detail for their IRONMAN or IRONMAN 70.3 preparation and post-race analysis. 

This option is for people of all levels: beginner, advanced or elite that want to work towards their specific goal IRONMAN or IRONMAN 70.3 races with a personal training program.
"Paul has flat out made me into a better IRONMAN athlete!!!
I work a full time job. Paul has accommodated my every training need; I finished IRONMAN Netherlands in 2nd place, Challenge Salou in 1st place and been to Kona... TWICE!  
Stick to the Plan", and your dreams may just come true."- Helen
"I've been with F4L and coached by Paul for just over 5 months and it has been the best decision as a triathlete I have made. My swim technique is improving, I can handle my bike with more confidence and I've knocked over 2 minutes off in a 5km run trial.
The group atmosphere and having expert advice on hand at training sessions is second to none.
Paul's support, individualised programs and attention to detail are helping me to achieve goals and stay injury free. Having someone that is as passionate and motivated as I am, and as eager to see me achieve my goals, is definitely what makes the difference!" - Claire
"Paul is a great coach with a fun friendly squad. I joined a couple of years ago with the goal of finishing an ironman under the cut off time.
Under Paul's guidance I far exceeded my expectations with a sub 10.5 hr finish. One on one swim sessions are definately recommended.
I would recommend Paul to anyone wishing to make improvements in triathlon whist still keeping a fun environment." - Chris
"I have been coached by Paul, Head Coach at F4L Triathlon Coaching, since 2013. It has been really successful as my performance continue to improve.
This year I managed to join the Top 5% of my age-group for Ironman races. Paul is dedicated and flexible in his approach. I am based in the UK and Paul uses Training Peaks to give me my weekly regime. You report back in TP, automatically with a Garmin watch.
He is available to chat on Skype whenever required. Brilliant and highly recommended." - Pierre