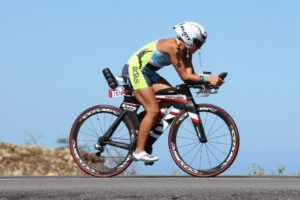 Ironman training is extremely time consuming.  The typical Ironman triathlete is faced with balancing not only long hours of swimming, biking and running but also family, friends, work and other interests.  To add to it all there are two other disciplines in Ironman: Nutrition and Recovery.  These essential elements cannot be forgotten.
Ironman Training with a Certified IRONMAN Coach
F4L Triathlon Training & Coaching believes that your Ironman training must be sustainable, consistent and balanced.  You can read all about that in out coaching philosophy.  However, it is even more important where training for a full Ironman is involved.
F4L Ironman & Triathlon coaches have years of experience working with athletes training for an Ironman.  Including having athletes qualify for Ironman Hawaii.  Your Certified Ironman Coach will help you achieve your goal, setting SMARTER smaller targets along the journey, while limiting your risk of losing your job, friends and family along the way….
We treat triathlon as a single sport, not a collection of three single sports.  We can guarantee if you tried to train for each discipline like a single sport athlete for each of the 2.4-mile swim/112-mile bike/26.2 mile run requirements of an Ironman, you'd take on a schedule that would nosedive into over-training, injury, illness, joblessness and divorce!
Besides, Ironman involves FIVE disciplines: Swim, Bike, Run, Nutrition and Recovery.
Ironman training requires a lot of time, energy and commitment.  Be honest about what you're getting yourself into.  Make sure you have the agreement of family and friends.
But for now make a start by contacting us and asking us about your ironman training programme - making the best investment for your season…
Enquire NOW and train with a Certified IRONMAN COACHED