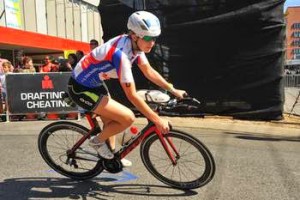 Name:
Naomi Evans
How long have you been in Triathlon:
18 months
Greatest achievement in Triathlon:
Completing Ironman Melbourne
Greatest achievement outside of Triathlon:
A work in progress
What you love about F4L Triathlon Coaching and what attracted you to us in the first place:
I moved to Australia about 2 years ago and was looking for a new challenge and also a new group of friends. The F4L Triathlon Coaching team became both. The coaching is fantastic and personalised to fit around my work life. Paul even knows my shift patterns better than I do! I love training as part of a team, we challenge and motivate each other and as a result I have achieved more than I ever thought I could. Paul has built a fantastic environment in which to train, race and always have fun.
What are your targets in Triathlon over next two years: 
To qualify for Ironman 70.3 World Championship and get a sub 5 hour time.
In one line sum up F4L Triathlon Coaching: 
Inspiring