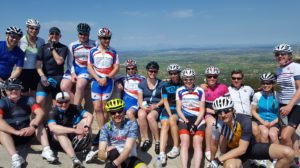 Why should you come to the F4L Triathlon Training Camp in Mallorca in 2018?
Well apart from the passionate triathlon coaches who know the challenging training roads, deliver quality training sessions to suit the triathletes on the camp and some of the best facilities in Europe... the warm weather... and the spectacular scenery...
The island... a Balearic Island, surrounded by clear Mediterranean waters... the roads are smooth and cycling friendly.  With the endless vineyards, olive and citrus trees with small spanish villages.  Palma is easy to get to from just about any major airport in Europe.  From there it is a short airport transfer to Colonia Sant Jordi (we arrange all the transfers).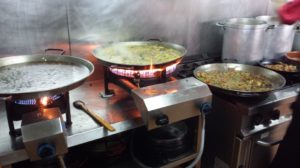 The paella (well the food to be honest)... The hotel offers a buffet menu, which covers just about everyone's tastes.  We can make special requests for anyone with dietary requirements.  On top of this, one of the nights on the camp we will head out to S'Arrossaria.  A local restaurant which does the most amazing Paella.
The weather... Mallorca has over 300 days of sunshine each year.  Enough said!
New friends... every year we get new athletes, people we have never met before coming to the camp.  Every year we also get athletes coming back... again and again... I should probably stop this article here... can not say more than that!
The coaches... Our lead coaches are British Triathlon Level 3 Certified. With over 15 years of coaching experience, they will set a training plan for the week - which can be adapted for specific needs or specific races.
"Like Alistair Brownlee at the Olympics, the F4L camp never fails to deliver. Another fantastic week of scenic and sunny training, great company and a wonderful hotel with amazing food. I'll be back next year!"
The roads... The Island of Majorca is known the world over for the good quality of its roads. Described as a Scalextric track for cyclists.  With the locals being Triathlon friendly and with mile after mile of stunning terrain to ride you won't be disappointed. We will be making use of some of the islands climbs, descents and flats to improve your cycling and help prepare you for your triathlon season.
We will be using many of the local roads around the town as well as heading up to some of the iconic climbs in this part of the Island: Randa and San Salvador being just two.  As we try to constantly improve our camps we make minor evolutions each year.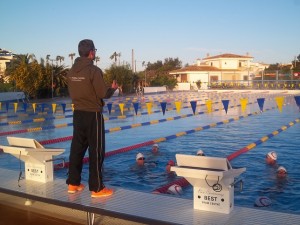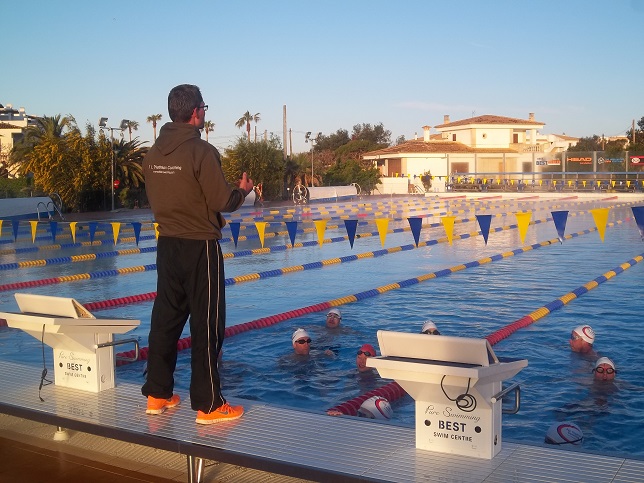 The swimming pool... We will be guests at the state of the art 10 lane 50 meter swimming pool at The Best Centre. Since opening their doors in July, 2009, they have hosted Triathlon Training Camps for the national teams from Great Britain, Germany, Australia, Spain, Germany, Sweden, Finland and Luxembourg, as well as club teams from across the UK, Ireland, Germany, Sweden, Norway, Denmark, Finland, Belgium, France, China and Canada.
With use of this amazing facility we are able to offer precise swim coaching for triathletes along with the use of underwater cameras and analysis, use of the lecture area and their swim based gym.
The sea... We even get to swim around some of the little islands just off the shore (weather dependent).  The facilities for swimming on this camp are second to none.
"Thoroughly enjoyed my first F4L camp, so much so that I've joined the F4L family! Superb coaching delivered by Paul and Andy. I'll definitely be back next year."
The run trails... As part of our accommodation package we have access to a private park that boasts some stunning off road running trails. These vary in distances and terrain but are fantastic for developing strength on a Triathlon training camp. These along with road running on quiet and scenic roads completes the training facilities available to us.
The NEW running track... In addition there is a new 400m running track being built in the town of Colonia Sant Jordi.  With several of the national triathlon teams using the area as a base for their early season camps the need to develop the facilities has grown.  During the F4L camp in 2017, the Norwegian ITU squad was in town, as was the German Team, the Swiss ITU squad and several pro outfits including BMC.  We are hoping that the new run track will be ready... but we cannot guarantee it.
The 4 star Marques Hotel... we will be using is triathlete friendly with staff who will be more than happy to serve you and help in any way they can. The hotel is welcoming and comfortable with amazing seas views.  Our hotel includes spa facilities and an indoor gym. Drinking water for rides is also available free of charge in the rooms.
In 2018 F4L Triathlon Coaching will return to the stunning island for our Mallorca Training Camp.  For the sixth year we will be based in the town of Colonia Sant Jordi, which is an idyllic setting in the South of the island.
"Mentally challenging, physically taxing, but infinitely rewarding....a must for anyone interested in triathlon and self improvement. Will be back for sure"
F4L Triathlon Coaching welcome athletes from beginners up to pro-athletes…individuals, groups or clubs. Throughout the week they will look after all your training needs.  Our camp is open to all triathletes who want to have a focused week of triathlon training in a relaxed atmosphere. We will work you hard throughout the week and each session will have a focused objective but we aim to create a fun environment around the training sessions too. It doesn't matter what you are training for; we will create appropriate training for all participants.
"There are many positives about the F4L Triathlon Training Camp in Mallorca, but the one thing that ties it all together is the well thought out logistics. Given that there is a fair amount of training (2 - 3 sessions per day), the fact that it is possible to walk 5 minutes or less to each of the places where training sessions start ensures that each day flows smoothly. The quality of facilities is also very high - the swim facilities, hotel and running trails are all of a high standard. Finally, Paul and Andy are great coaches - they were encouraging when necessary and gave me a lot to think about now that I am back home training on my own again."