Sick of the bad weather?  Fed up of having to go and train in the cold? Then why not book onto a triathlon training camp? Why not go and absolutely smash yourself in one week of really good training...
Here is the thing:
At the F4L Triathlon Coaching camps 
WE DO NOT DO THAT!
Its a week.  A good quality week training week will help, inspire and motivate you.  Smashing yourself is likely to make you sick, get you injured and potentially end your season before it has even begun. F4L Triathlon Coaching run triathlon training camps in Mallorca each year.  Triathlon is not just about swimming, cycling and running, so it doesn't stop there.  The training week covers a range of subjects from transition technique, strength training, bike efficiency, open water technique, nutrition to name but a few.  The coaches also take time to look at athlete's strokes, positions and run techniques. Our coaches will set a training plan for the week – which can be adapted... for specific needs or specific races and abilities.  Our swim sessions will be spend a good chunk of time working on technique as well as developing your speed and endurance.  The cycling is stunningly scenic and can be testing, taking in some of Mallorca's historic climbs. We spend time working on group riding skills, transitions, as well practicing cornering and descending. Whilst, some of the running is done on private running trails near to the hotel.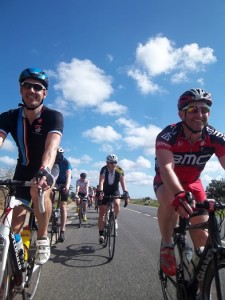 F4L Triathlon Coaching welcome athletes from beginners up to pro-athletes…individuals, groups or clubs. We work on your transitions and race simulations... yes, we do some quite stunning rides... but its not a cycling holiday... its a Triathlon training camp.
But here is the big thing:
whilst we will do a more hours than you are perhaps used to.  Its not all about going out and smashing you.  The programs are put together and then adapted to suit all the athletes and ensure each athlete enjoys their week and gets the most out of their time in Colonia Sant Jordi. We listen to the athletes too.  If your body is telling you that you need a rest you should not be afraid to take a break. The hard sessions... they will hurt... but they need to be included in a training program which is balanced with recovery, down time, technique work and consistency. Recovery is the glue which holds your training together and we will spend a lot of time doing easier sessions and incorporating active rest into the week. Our camp is open to all triathletes who want to have a focused week of
triathlon training
in a relaxed atmosphere. We will work you hard throughout the week and each session will have a focused objective but we aim to create a fun environment around the training sessions too. It doesn't matter what you are training for; we will create appropriate training for all participants.
By Paul Jones
Paul is a British Triathlon Level 3 Coach. If you are interested in attending the F4L Triathlon Coaching camp in Mallorca (8th to 15th April 2017) don't miss out: 
click here