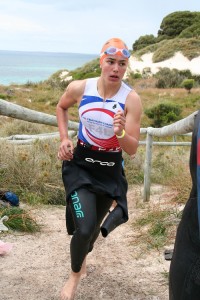 Its you first big race of the season and you need to decide what you are going to do.  You need to make a Triathlon Race Plan.  How are you going to race?  What are you going to do pre-race?  When will you get you equipment ready?  However, even the best laid plans should be written in pencil... might be worth having a plan B too! At F4L Triathlon Coaching we encourage all our athletes to have a plan for their races.  The race does not actually start when the gun goes off... the race itself starts in the days leading into the event. Your race plan should include
a pre-race plan
race goals
proposed warm up
swim start
how you plan on racing each discipline (you cannot go flat out from start to finish!)
post race assessment
Pre-Race Planning
This should include things like: making time to read race information, plan your nutrition for 24 hours pre-race, what time you are going to bed, what time do you have to get up... all of these things could kybosh your race before you have even arrived at the venue.  Depending on the type of event, whether you have had to travel to it a few days before, or if you have to rack your bike the night before it is well worth incorporating this into your plan.
Setting out your race goals on your race plan
Essential - every race is different.  So your goals for that race should be different too.  
Remember, any goals you set should be SMARTER... setting a goal "to win" is not smarter.
On race day you are going to arrive at the event and have things to do.  KNOW WHAT THEY ARE and know when they have to be done by.  For example: What time is registration, when does it open? What time does transition close?
At the venue before you start
In another article "
Race Day Tips
" I have outlined what you need to do in detail before the race... if you have not read it then its worth checking it out as it contains a free race-day equipment checklist. Once transition is done... get out of there... go and find your own space, either alone, with your coach or a small group of people who will not try and psych you out before the start. How will you stay loose and relax before the start?  I can not answer that for you.  Every athlete is different... and I have seen plenty of different ways to keep relaxed at a venue... music, movies, playing with your kids, reading, taking a nap, just sitting quietly by yourself away from everybody.
Know what you are going to do in the warm up
Most of what I have written above can be pretty pre-determined... but this is where you need to write the plan in pencil... In an ideal world you might want to do a short swim, what if the referees don't allow you in the water pre-race? You might want to do a short turbo, what if you cannot get to your bike after transition is closed? Just two examples, both solvable, but it does happen... Ok, 'Go Time'... how are you going to get the best out of yourself during the race? I get the F4L Triathlon Coaching, athletes to break it down into swim, T1, bike, T2 and run legs.
Have a plan for everything and anything...
Where will you start the swim?  What pace will you swim?  What will is sight at the end of the swim? How will I find my bike?  What will I do if I puncture?  How hard will I ride?  If its draft legal, will I work with the group? Will I take the run out hard or build into it?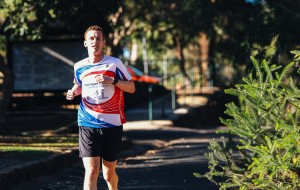 Everything! Then, after the race, what will you do... you need to know... even if the answer (not necessarily the best answer) is go for a beer, worry about the bike etc later. At least 24 hours after the race - to be honest 48 hours is better - you need to assess how your race went.
Post Race Assessment
If you have written down everything above, you can go through and check - did I do everything in my power to give myself the best race possible?  Did I give the perfect effort, executing my Triathlon Race Plan perfectly?*
By Paul Jones
If you would like to train with F4L Triathlon Coaching – Our Squad Sessions are delivered in a friendly, social environment under the guidance of British Triathlon Level 3 Head Coach, Paul Jones.  F4L Triathlon Coaching delivers these Triathlon Training Sessions primarily in the Perth Hills area, making use of some fantastic facilities for Triathlon.  Paul ensures a friendly relaxed environment to help get the best out of athletes.  There are many opportunities to mingle with other like-minded athletes at coffee after training or through our regular F4L Team social get-togethers. * = there is no such thing as a perfect race!  You can always improve on something.