Someone asked me this the other day,  "Why should I be hiring a Triathlon Coach?"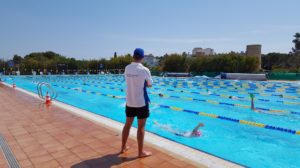 Number one: accountability
I am going to make you accountable for your actions.  Miss a planned session... I'll ask, "Why?"  Why did you do that?  What happened to following the plan?  Did you set out too hard in those efforts?  Could you have given anymore?  I will also empower you to provide feedback to help me plan future sessions.
So I though I would put together some other reasons on why you NEED to be hiring a triathlon coach:
Enable clear goal setting - working with your coach will enable you to specify your goals and work specifically towards them without being sidetracked.
Competitive advantage - an experienced coach will have worked with many athletes and have the experiences of their achievements to work off.  
Best use of your time - some athletes come to me and up training less hours and racing faster. 
Honesty - your coach will tell you what you need to hear, not necessarily what you want to hear.
Identify weaknesses and then work on your development as an athlete.
Objective feedback - they only ever have your best interests in mind... they want you to perform at your best but they are not (usually) your spouse or partner and have no hidden agendas.
Balance your life - a coach will make sure there is time in your schedule / plan for family time, work, school and being... erm... normal!
Make your training is sustainable - doing too much in one go will cause injuries, sickness.  An expert, experienced coach will know how much you can do without breaking down.
Source of strength - during tough times your coach can help keep focus or re-channel frustrations.  They are also excellent listeners.
Offer confidence and self belief - not in them... but in you.  You may doubt yourself... your coach will help turn that into self-belief.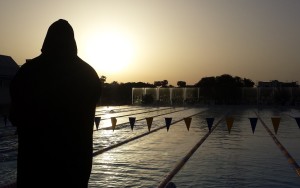 Hiring a triathlon coach will enable you to train consistently to achieve your goal.
"Of course this list could go on and on... coaches do so much more than just coach: mechanic, pack horse, marriage councilor, psychologist, nutrition guidance, masseuse, taxi driver, travel agent and training partner to name a few."
A good Triathlon Coach will help you achieve your success.  Think of hiring a Triathlon Coach as an investment.  Many triathletes will go out there and spend thousands of dollars on a new set of wheels or a new wetsuit... to save a few seconds in a race. 
Well hiring a triathlon coach will cost less than that... and may save you minutes in the process!
Our individual Triathlon coaching packages start from AU$110 or UK£75 a month with the Development Package - but have a look at what you get more in the Performance Coaching package.
Sign up for the newsletter now... we are offering discounts for any new athletes starting in January
Paul is a British Triathlon Federation Level 3 Coach.  He is also a Triathlon Australia Development Coach and an IRONMAN Certified Coach based in Western Australia.  This is what inspires him to coach.  F4L Triathlon Coaching offers triathletes a full coaching and training service that caters to all levels of athletes.  Every triathlete has a unique performance goals that need to be approached with an individual triathlon coaching program.  
Triathlon Coaching Programs
Our Triathlon Coaching packages are designed for those athletes who want individual coaching, targeted at their races.  Designed to reach your potential, offer a higher level of detail for your racing preparation.