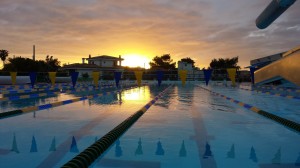 What a camp!
It was an awesome week of training in Mallorca with an awesome group of people on the camp.  A combination of seasoned athletes and newbies as well as some making a comeback to the sport after years out.  It was interesting having breakfast next to the German elite team each morning. I know the coaches have enjoyed it and although we are tired now we were inspired by the athletes around us. The weather had its moments but it didn't stop any of the sessions or the all important cheesecake ride... and I don't think any of us will forget taking over a local restaurant for a night with some amazing local Paellas. There is an account of the camp coming soon... but for now
check out some of the photos from the week here
Oh and there is news of TWO F4L training camps in 2017 coming very soon...
To stay up to date with the F4L Triathlon Coaching Team and receive other coaching offers and news find us on social media