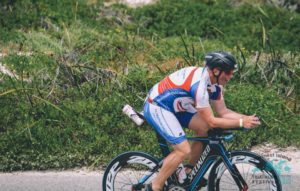 The Ironman 70.3 Worlds are coming up this weekend.  The ITU race in Stockholm produce plenty of errors and some outstanding brilliance.  And watching Monza GP qualifying in the wet showed the talent!  So I thought it was time for an update from me about how my coaching is going and what we are up to in WA.
These are mad times we live in, mad I tell you!
I thought I would challenge myself to see how many film quotes I could get into this - just for additional entertainment.  Any one that knows me, knows I enjoy a good movie.  I do try and steer away from my eldest daughter's Disney collection but from time to time it creeps in there.  We recently went to watch Cars 3, that's pretty cool.  The most excellent news is that she is a massive Star Wars fan, "The force is strong with this one!", of course, she is a Jedi like her father before her.
Anyway, sorry, Triathlon... We have bike skills this week...
In fact, watching the Stockholm WTS race it showed how important bike skills are... thankfully Katie Zaferes bounced pretty well.  She was following Flora Duffy on the limit, made a slight error in line and went down.  By the way MASSIVE kudos to Jess Learmonth for getting silver and what a corking run from Ashleigh Gentle to steal third.
What about Jodie Stimpson getting penalised, post swim... another simple race skill.
Seen a few 'mistakes' from some of the very best athletes in the world recently... Henri Schoeman got penalised for a false start.
What that race highlighted was that skills are equally important to Triathlon as they are to cricket or rugby.  Anyone that says otherwise probably, "Can't handle the truth."
By the way, watching Jonny Brownlee he may well be the winner in Rotterdam, even if he is too far behind for the world title.  Oh and Flora for the ladies title.
ITU World Age Group Triathlon Championships
Feeling the need for speed, Also on the WTS front, F4L have a couple of athletes racing at the Age Group World Championships... having seen the bike course, they are going to need to be at the front of the pack to make sure they get around the corners first... get them wrong... jeez they'll be going for a second swim!  That bike course, looks VERY technical and probably not suited to age-group draft legal racing.
Little bit miffed actually. The ITU sprint race is a draft legal event, and one of my athlete's waves has been split in two... so it becomes a time trial - albeit draft legal.  so Wave 1 might have a huge pack, wave 2 might be splintered all over the place... how is that fair racing? Its the worlds for heaven sake...
And so to coaching in WA: bike skills... I love coaching this session, as although it has a specific purpose "Bike Control" its fun and it doesn't matter how fit you are, or strong you are, its all skill.  Adults come to the session and get to play games and behave like kids.  Coaching through fun and games is something we should absolutely do more of as adults.
I try and incorporate games and fun into other sessions, relays in the pool, teams in a run session or even pairs in a cycling treasure hunt.  This sport is so hard, we have to make it fun.  By incorporating juniors into our squad sessions, it automatically brings with it a sense of fun... although some of the jokes are way over my head.
Perhaps 'Twister' for a fun warm up?  Game on.
Race Season
We are starting to move towards race specific training as the season approaches.  You can feel the excitement... have you sensed it?
Speaking of excitement, what about the Formula One Grand Prix: massive qualifying session.  It took how many hours?  But what a drive from some of the youngsters, Estaban Ocon and Lance Stroll shone brightly!  We already know what Lewis Hamilton, Max Verstappen and Daniel Ricciardo can do... but you don't run top four in the pouring rain unless you can really drive.
Right then, prediction time:
World 70.3 in Chattanooga this weekend.  Who is going to win the men and women's pro races?
Men: 1st, Javier Gomez, 2nd Tim Don, 3rd, Sebastien Kienle
Women: 1st, Holly Lawrence, 2nd, Daniela Ryf, 3rd, Annabel Luxford
These results are based purely on my knowledge, passion, experience and enthusiasm for Triathlon.
Paul is a British Triathlon Federation Level 3 Coach now based in Western Australia.  This is what inspires him to coach.
F4L Triathlon Coaching offers triathletes a full coaching and training service that caters to all levels of athletes.  Paul specialises in half ironman training and coaching juniors. Every triathlete has a unique performance goals that need to be approached with an individual triathlon coaching program.