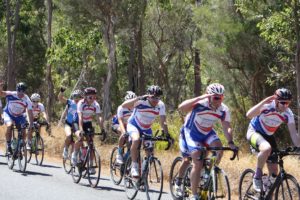 And so the year comes to an end... it began with "New Beginnings and Activations."  Seems like only five minutes ago when I wrote about my daughter vomiting in the Hertz Rent-a-Car lobby and yet almost a full 12 months has passed!  Maybe it is just that trip which is engrained in our memories!
Bet you though I was going to reveal which songs were on my Christmas play list!  That is a sacred list and will not be revealed.
Whilst I admit I have not quite delivered a weekly diary account, it has not been far off.  Maybe I should put all the diary posts into a book!
Anyway, as I am taking a couple of weeks off coaching over the Christmas it seemed a good time to write this final entry for the year 2017.
And what a year!  Coach Paul's greatest hits in 2017:
Busselton Camp... it really was a busy week... it came with plenty of challenges!  (Read an athlete's review here)
Local races at the end of the 2017/2018 season - so the local performances were pretty good.  F4L had podiums left right and of course centre!  Every weekend you would see an F4L athlete on a podium in one race or another locally.  F4L is not just about podiums though.  Many of our athletes were achieving their own personal goals... be it finishing an event, a personal best, a new swim PB, or perhaps completing their first open water swim... or in one case... cleaning their own bike!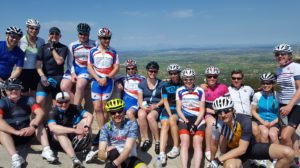 Mallorca - possibly the best training cap I have ever been involved with.  It was a quite brilliant week of training.  The weather was awesome, the hotel was fab, the other coaches were amazing and the athletes were just brilliant.  To take a group of 20 athletes, most of who have never met before arriving, and turning them into an engaging, entertaining, encouraging group of triathletes in just a few days... Read: What a week!
WA State Team racing in Penrith - season climaxed at this event with Catherine Daly and Trigg Faulkner representing WA from our little F4L group.  We really do punch above our weight with two different athletes qualifying later in the year for the 2018 event.
Ironman Busselton 70.3 in May - always a great way for the squad to finish here in WA.  Its always a great event with a bit of a party atmosphere... especially for the spectators!  With lots of F4L athletes and friends racing it was a fab day out.
World Qualifications - Challenge Salou - and on the other side of the world, F4L athlete Helen Viehr, finished 2nd in her age-group at Challenge Salou.  Helen is targeting the Challenge Championships in Samorin for 2018...
Phoenix rising - back to WA.  Yes we have built a club.  When we started we had a plan of what we wanted to achieve in the first year... well we are now on plan B as we nailed what takes most clubs a year to achieve in just a few months.  We have four qualified coaches, a kids section, two group levels on our bike rides, swim sessions, run sessions and one hell of a social calendar!  If you live in Western Australia and are looking to get into triathlon... check out Phoenix Triathlon Club. 
ITU World Championships - Yes F4L had athletes racing in the ITU World Age Group Championships this year too.  Although Rotterdam had some very dodgy weather and a weird split wave system in a draft legal race... massive well done to Jason Cutler.
IRONMAN Certification - Ok, so this a personal challenge for me.  I wanted to prove to myself that I was up to date and up to speed.  Having nailed the first part of the assessment I managed to get 95 / 100 in the exam.  Was absolutely chuffed with that score, so it made the greatest hits!
WA State Team Qualification - Back to the results on the ground.  First up was the Western Australia State Team.  Clancy Quick secured her selection at the first race by finishing 2nd in her age-group.  Hayley Lewis, in her first year of Triathlon, has also qualified to represent WA at the Inter-states in April 2018.
World Qualification - Challenge Shepperton - with a stonking race (read report) in Shepperton, an athlete from WA also qualified to race in Samorin 2018.  Hopefully we will get the photo that you are desperate to see!  North meets South in Slovenia!
Old athletes returning - I have always said that, you never really leave F4L.  As is so often the case, several athletes have returned (not quite from the wilderness) to train with F4L once more.  
I have not even mentioned the medals in half ironman distance events, the success of athletes simply achieving their goals... nor the umpteen F4L athletes who completed their first IRONMAN in 2017... the podiums which are too many to count and of course, the love of our sport and our team.
The F4L Triathlon Coaching Team is something special, it has been described as a family.  If you want to come and be a part of it get to one of our squad sessions and have a go.
Right then, after that amazing year in triathlon... I am off for a cold one... cheers... and here is to an amazing, brilliant, passionate, inspirational and above all FUN 2018!
Merry Christmas
Looking for a coach for 2018?  
Enquire NOW - Learn more...