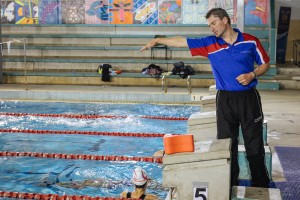 I thought I would share something.  The recent questionnaires have shown a variety of reasons for athletes to be inspired.  But what inspires me?  What inspires this triathlon coach?
One of the reasons I have been getting F4L Triathlon Coaching athletes to fill in the 'fun' questionnaires recently is:
to remind them why they are training...
get them to think about their goals...
understand what it means to be part of the F4L Tri Team...
to motivate... to inspire each other...
in some cases, to teach.
Coaching is not just setting a program and standing on the pool deck.  As you can imagine, it is so much more than that. A coach is not just a coach. A coach has to use the tools at their disposal... the questionnaire was / is a tool.
What inspires this triathlon coach?
The athletes.
In the summer when race season is happening it is easy to remember why I coach. I get to see the race results pretty much weekly. An athlete performing well. A smile as they cross the finish line as the athlete realises what they have achieved. Tears as the athlete achieves an ambition... something they have put a shed load of work into doing, at whatever level. A win. A podium. Finishing their first olympic distance race.  The emotions of the finish line inspire me.
But in winter, being a coach is hard. It can be lonely. As a coach, you do not get to skip a session, athletes rely on you being there. Its dark outside, cold, wet. I will be there if I know only one athlete will turn up. I cannot let them down. I just can't. This is probably a weakness, but definitely a strength.
Yes it is my job. Coaching is so much more than that.
Why do I coach?
I coach to get the best out of an athlete. It does not matter what the level of the athlete, as long as they are committed to achieving their goal.
If they are prepare to turn up at 5:30am for a run session – then so am I. I might run with them (although I can't keep up with the faster ones!). I might join them for a ride. Perhaps I will get in the kayak and paddle alongside them on a misty lake. Maybe they need a beer (obviously not the juniors) to chat through something outside of sport. It does not matter. I'll do what I need to do.  I want to help. Intrinsically, that is what I want to do... help an athlete achieve their goal.
Citius. Altius. Fortius.
I want to enable the athlete to get faster, stronger. Perhaps more efficient. I want to help that athlete develop and grow. Not just physically, but mentally and emotionally (although I would prefer them not to be too emotional!).
Here is the thing, though. Sometimes, I do not know the answer. So I will look it up. I will ask. I'll go on a refresher course. I ask another coach. I want to learn. I want to learn so I can help triathletes achieve their goals.
"Keep away from people who try to belittle your ambitions. Small people always do that, but the really great make you feel that you, too, can become great."
― Mark Twain
I want to get the best out of any athlete. Yes, I try and make it fun on the way, but whatever the goal, I only ever want to help the athlete achieve their goal.
If you join the F4L Tri Team, you rarely really leave. We really are a global family. Yes some stop doing Triathlon or want a more relaxed program but they stay in touch with F4L and offer support to other athletes. This is something Andy and I are really proud of.
My triathon coaching ambition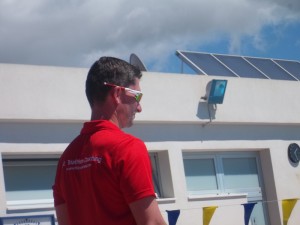 I have said before that my ambition is to take an athlete to the Olympics. Ambitious? Yes. Realistic? I think so.
It will be a journey. With every journey there will be ups and downs... there will be some very big ups and some very big downs. There will be people who try to discredit or belittle achievements.
I'll make mistakes. I forget who said it but, "Anyone who does not make mistakes probably is not doing anything."
Watching the Rio Olympics and seeing the performances of athletes across all sports recently has inspired me. I want to give an athlete that.
If I can do that, if I can give one athlete (hopefully more than one!) an opportunity to represent their country at the Olympics, I will have achieved my ambition. If they can win a medal, then I will have achieved my dream.  In the mean time... I'll just keep doing my best.
Paul is a British Triathlon Level 3 Coach based in Western Australia.  Why not come to one of the F4L Triathlon Training Camps?
If you are looking for some assistance in your training for 2017 and beyond then check out our coaching programs for more information.